Clean and Green Energy Product details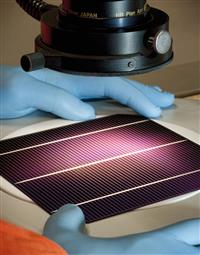 Product by:
Alpexsolar


Alpex Solar is a manufacturing plant located in Nalagarh, Himachal Pradesh. We specialize in manufacturing PV solar panels and wind Energy generation. Clean and green energy is important to you and to us, so we strive to provide products with high energy density and the most cost-effective materials possible.
At Alpex Solar, we recognize that our people are the driving force behind our innovation. Our employees are well-respected. Through our outstanding work ethics, we work to build trust with our growing international client base.
Trust Alpex Solar to provide you with high-quality green power solutions, using Solar Power and wind power to create environmentally friendly products.
Please use the Contact form on the right for Clean and Green Energy information and ordering.