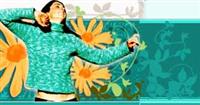 Product by:
Pro Organic Farmacy


Pro Organic Farmacy is dedicated to bringing consumers healthy organic foods and spices. Our belief is that healthy foods should be your medicine for good health, rather than medicine become your Food. Whether you have health problems or you want to avoid them, our organic products can help.
Pro Organic Farmacy knows that your health is very important. Our products are non-toxic, natural and safe. They are also ecologically friendly, as our processes and procedures are easy on the Environment
We strive to be at the forefront of agricultural technology, production, development and marketing of organic products. We also realize the importance of providing an affordable organic product, so we work hard to keep costs down. Whether you are a consumer or an exporter or seller, we look forward to providing you with excellent organic foods and a spices.
Please use the Contact form on the right for Healthy Organic Foods information and ordering.