Organic Foods and Spices Product details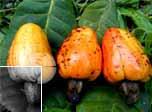 Product by:
Organic.co.in


At Organic.co.in, we know that you understand the importance of going organic. We offer a variety of high-quality organic foods and spices that will improve your health and boost the local economy. We can do this at an affordable price, as we want everyone to be able to reap the benefits of going organic.
Our organic products come from the Tribal Land of India. The people in this area know the land and how to use all of the natural benefits of the environment to bring you the best-tasting organic foods and spices possible. Food safety and Sustainability are our main concerns, so you can be sure that you are receiving a safe, eco-friendly product with every purchase.
Quality control is very important to us, as is our excellent customer service. We offer a great combination of the best food safety practices technology has to offer and the knowledge and wisdom of those who are intimately integrated with the land and the natural resources. We look forward to serving your need for organic products.
Please use the Contact form on the right for Organic Foods and Spices information and ordering.