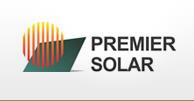 Product by:
Premier Solar Systems


Premier Solar Systems is a leading provider of Solar Energy products such as Solar Panels, solar lanterns and solar street lighting. We are dedicated to helping our clients use the renewable power of the sun's energy in lieu of and in addition to electricity.
Solar energy is green energy, and using it can save on utility bills. Further, it is eco-friendly and good for the environment. In addition to offering current products to our customers, Premier Solar Systems is always looking for innovative solutions and new technologies. We want our customers to have access to the cleanest and greenest energy products available
With over two decades of experience, we have extensive business and technical expertise. We have also earned certificates of quality from both Italy and Germany. Premier Solar Systems has 15 locations across Europe, Asia and Africa, and we look forward to continued growth.
Please use the Contact form on the right for Solar Energy Products information and ordering.