Interpretation services Product details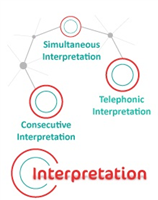 Product by:
Somya Translators Pvt. Ltd.


Somya Translators offering Conference interpreting services in India, it is a process of arrangements solely with oral communication: rendering a message from one dialect into another language, characteristically and easily, adopting the delivery, tone and feelings of the speaker and speaking in the first person.

Please use the Contact form on the right for Interpretation services information and ordering.
Other Somya Translators Pvt. Ltd. Products
4 listed